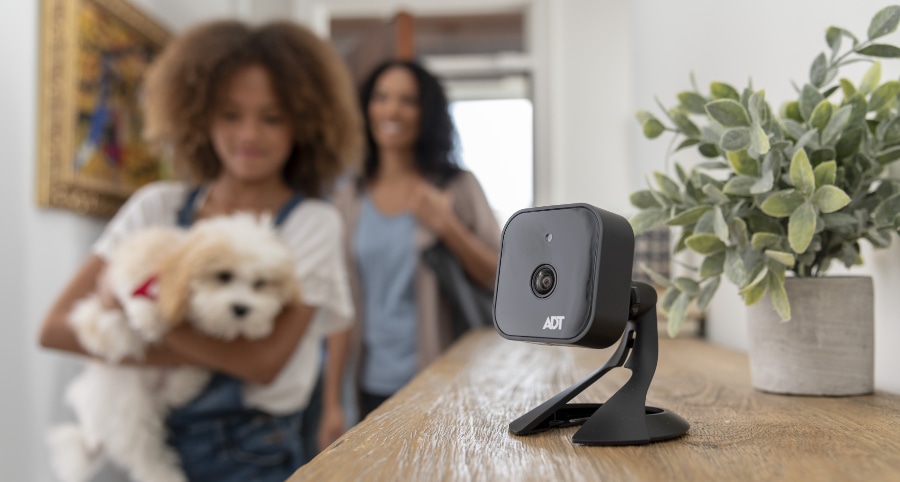 Where To Place Home Security Cameras In Seattle?
Where are the right sites to place your home security cameras in Seattle? As a general rule, there are three primary areas of your property for video protection: your front door, the outside perimeter, and select interior spaces. Although your security installer is able to recommend where you should begin, here's a quick guide of where to place your home security cameras at your home.
Always Safeguard Your Front Door
Even though you might find it unlikely that an intruder would make an effort to simply enter through the front door, 34% of invasions occur at this obvious access point. There are also package thieves among other dangers to consider. Doorbell surveillance is ideal to tackle all of these worries with high-definition, wide-angle viewing.
Doorbell surveillance is nice as you have the ability to converse with people who come and press the button. By using your security app, like ADT Control, you can answer every ring with two-way communications and live feeds and look like you're home. When a person does try to do something questionable, you are able to have your video surveillance capture footage and send it to your smartphone with a text message.
Get the Most Coverage Possible With Your External Video Surveillance
Determining where to place home security cameras around your property can be a daunting undertaking. Fortunately, there are some useful recommendations to greatly increase the likelihood that your home is defended properly.
The corners of your Seattle house allow for a large sightline, seeing two sections of your property.
Position underneath an overhanging eave or straight into a length of cladding or edging are ideal locations for surveillance devices as they will be partially concealed by blending into your gutterline.
Over your garage, because the garage door is a more likely passageway for invaders than you may know!
Overlooking a deck or rear door -- or any entryway that can't be seen from the street.
For each installation, make sure you prune any bushes or tree limbs that may block the camera's view.
Tips To Enjoy The Highest Level of Performance From Your In-Home Surveillance
You have quite a bit more flexibility on where to place home security cameras within your residence in Seattle. That same versatility means you have other installation variables to contemplate:
Sunshine through Your Windows: Although it's wise to be certain your windows are secure, the sunshine from a window can cause glare and affect your video recording. Direct the front of your camera away from any direct views of windows to eliminate this problem.
Take the High Road: Just like a guard tower, a video camera located in a higher spot will have a broader view. Try placing your cameras at the top of bookcases or affixed to the ceiling.
Choose Unreachable and Secure Locations: Your video equipment won't be able to protect you if anything happens to it. Install your security cameras in locations where little ones and house pets aren't able to tamper with them. You might consider mounting or another means to secure them to ensure they don't crash to the ground if mistakenly jostled.
Conceal Your Cameras But Don't Block the View: The top video camera will fail to be of much use if there is a plant obstructing the field of vision. On the other hand, decor or foliage can also serve as a means to cloak your security equipment. Just make sure they don't keep the camera from doing its job!
Turn to Secure24 Alarm Systems And Find the Right Place For Your Home Security Cameras
For expert installation of your home security cameras and other security equipment, enlist the experienced technicians at Secure24 Alarm Systems. We'll help install the ideal plan for your complete residence -- safeguarding all areas. Just call (206) 451-1051 or submit the form below to get started.