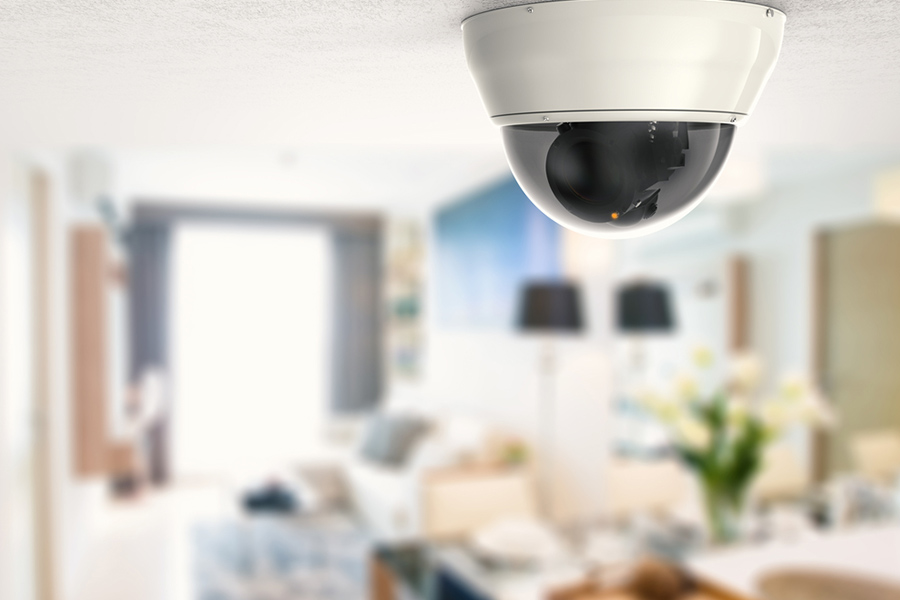 Home Security Tips And Tricks For Seattle
You're behind the times if your Seattle home security system only uses a few entryway sensors. Now you have a range of exciting devices to link together, like home automation, smartphone integration, and 24-hour monitoring. With that many choice, your home can be customized to your family's needs.
The following security tips and tricks for Seattle will help you improve your home's defense while giving benefits to your daily life.
Seattle Security Tip #1: Optimize Your Security System For Your Individual Needs
It's attractive to sign on for a certain batch of sensors and cameras from a web deal or Best Buy store. These stock components are sure convenient and seem like they can be just what you need. Ultimately, won't everyone have similar components anyhow? After all, all you really want is a door sensor in your main room and a doorbell camera on the front door.
But, it isn't exaggeration when saying that each home is special. Your requirements don't always be the same items that some big box director believes your home needs. The best bet is to talk directly with a security agent to build the complete security system for your family. You may decide on a base system that use a couple of motion sensors around your main entryways, or you could discover you need devices regarding fire, flood, and smart home automation. The best tip and trick for your Seattle home security is to get the right security system for your home and do go for a system that won't work.
Seattle Security Tip #2: Use The Benefits Of Home Automation
When and if you do decide on a larger services, you're going to want home automation. Smart items continue to revolutionize the home security arena as they give you a higher degree of security, convenience, and control. When it comes to optimizing your home security system in Seattle, home automation might be the first request. The perks of automation are nearly infinite, making your home more secure, more adaptable, and more efficient.
Home automation allows you to schedule your thermostat, lights, and locks with your smartphone. Above the security benefit, you also have the opportunity to reduce energy costs by setting automated schedules and scenes. For instance, set a scene that gives your home the appearance of occupied when you're away by flipping up the living room lights. If you need to save money and want to put your home's security in the palm of your hand, automation is a must.
Seattle Security Tip #3: 24-hour Monitoring Has You Covered No Matter Where You Are
Speaking of going away on a trip, let's say you're enjoying a relaxing day at Grandma's. Back at home, the unthinkable happens and your house is looted. The loud siren may be enough to scare off thieves but it's better to call the police quickly. If you have 24/7 monitoring with your home security, a well-trained team will notice the alarm and can send the police on your behalf.
Even if you're home, it's still a benefit to have round-the-clock services when an emergency strikes. You have other important tasks to complete, like helping your family locate a secure spot. Your monitoring experts will make sure emergency services are called rapidly. You could also see that response times are faster when emergency agencies are called by a professional monitoring agency.
Seattle Security Tip #4: Don't Use Personal Info When Coding Door Locks or Smart Hub Codes
Your kid's birthday or wedding anniversary is a breeze to remember, so that makes it a great pin for your smart door locks or overall security code, right? Not necessarily. You do not ever want to pick anything personal as that can be easily deduced. As an alternative, use arbitrarily code that is impossible to devise. Or what's better, assign each family member their own code so it's simpler to see if someone's code is compromised.
Although they should be randomized, it's still a safe idea to switch up your pin numbers once or twice a year so you're secure. This is probably the simplest security tips in Seattle to do and it takes just a few minutes of your time. And with supplying pins to family members, if you have to assign door access to a service professional or neighbor, you can make a one time use pin from ADT Control.
Seattle Security Tip #5: Put Up Motion Sensors For An Immediate Response
You may know that intruders prefer the cover of darkness, so leave your yard dark? Instead, hang motion lighting near your main doorways and light up your exterior when the detector is triggered. A lighted outside will do wonders to discourage prospective thieves. You could even try putting up motion-activated bulbs inside your home and have your hallway light-up when you go look at the babies at night.
Motion detection not only is great for floodlights but motion detection can also activate your surveillance cameras. When your camera sees uncommon motion, it will ping an alert to your smartphone. You can then get a view what's happening in a live feed through the security app. It can also start recording, giving you a 30-second clip so you can save for later use. And if you use home automation, you might even have your inside lights light as well, further detering any possible burglars lurking around.
Seattle Security Tip #6: Get Alerts On Your Phone
One of the largest perks of a modern home security is the addition of phone security apps that ping alerts and allow you control your home from a distance. When a sensor trips or a camera sees unusual motion, you can display a notification to your smartphone. It's a nice feature when a burglar hones in on your property when you're away. But phone notifications are also needed so you can find out about a fire, flooded basement, or other disaster. You might even get an alert from your security camera that alerts you when your children come home from school.
Along with alerts, you'll have the ability to see all your camera feeds right from your home's surveillance. When using a doorbell camera, you may get a notification whenever a visitor arrives at your door. Then activate the two-way talk feature to make it feel like you are at your house, but can't come to the door.
Want Extra Home Security Tips and Tricks in Seattle? Speak to the Agents at Secure24 Alarm Systems
Put in a better level of safety and responsiveness by using our tips and tricks for your home security system in Seattle. Our experts at want you to get the most out of your alarm system by personalizing it around your home's needs. Just call (206) 451-1051 or fill out the form below to get started.