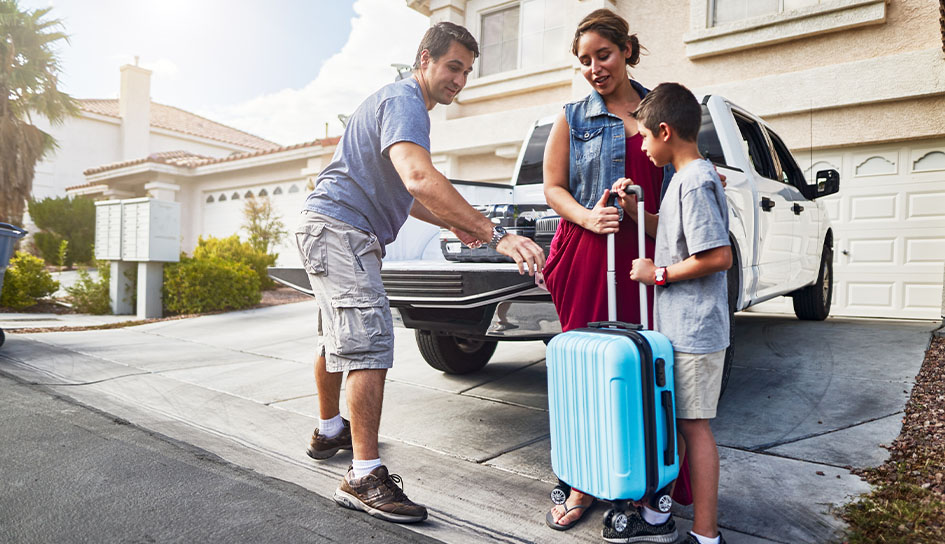 The ADT Security App Can Make It Look Like You Are At Home
Picture that a person approaches your Seattle house while you're a few states away, hanging out at your vacation resort. A mobile text lets you drop into your doorbell camera video feed. It seems to be a postal worker, but to be sure, you thank her with the security app's two-way talk feature. Then you turn on the hallway smart light and assign your neighbor a one-time-use smart lock PIN so they can put the package into the front hall for you.
A complete home security system should come with a robust mobile app that lets you command almost all security and smart home devices. The app will let you:
See phone alerts when a alarm and camera senses unusual movement
Disarm and arm your security system
Set lock codes and check the status of your doors
See live feeds of your Seattle security cameras
Create rules for your alarms and cameras
Turn on and off your smart lighting
How To Feel Confident In Your Seattle Home Security While On Vacation
You have enough to think about when getting ready for a getaway. You have an bottomless list of chores like hotels, flight tickets, and meal planning. You shouldn't need to worry if your property will be safe when you're gone.
The great news is you won't have to be jumpy about your Seattle home security while on vacation if you use the up-to-date tools. With a smart home security system, you'll have the security to be worry-free during your stay. That's because you'll havefull control with a mobile app and a team of security professionals watching over your home.
Lean On Your Monitoring Team When You Leave
A phone app is a modern marvel for Seattle home security when you're on vacation, but how are you going to take care of getting a hold of emergency responders when you're away? As you have a 24/7 monitoring professional in your home security package, you'll have knowledgeable experts at the ready if something is wrong. After one of yourwindow or door sensors are tripped, the monitoring agents will get a hold of both emergency responders and you about the problem. Then ADT can be a contact between you and the authorities until you are back.
Use Secure24 Alarm Systems To Keep Your Property Guarded Even When You're On Vacation
Don't wonder about your Seattle home security while on vacation when you put in a modern security system. We'll help you pick the perfect security system for your needs -- with the ADT smartphone app and 24/7 monitoring. Begin by calling (206) 451-1051 or filling out the contact form on this page.