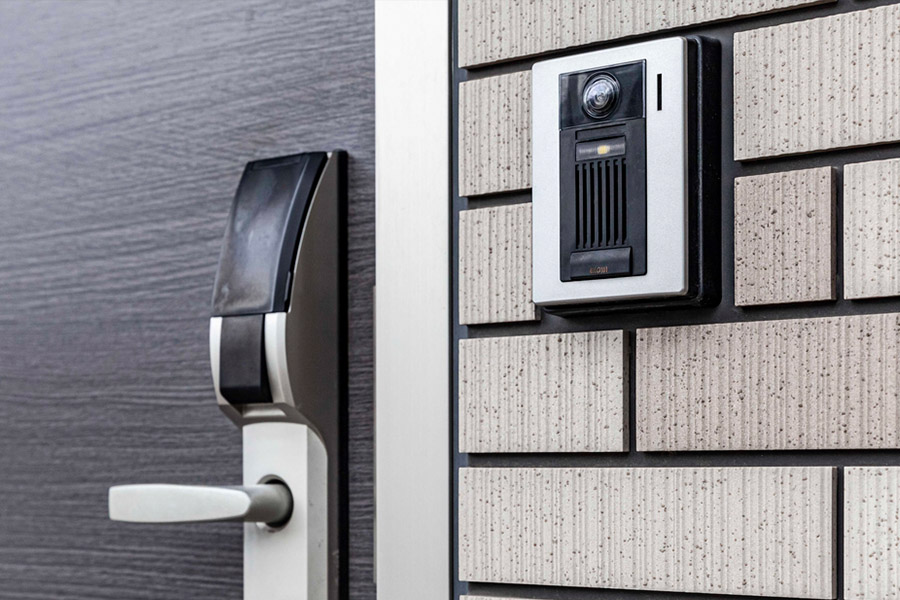 Want To Know How A Video Doorbell Works In Seattle?
Do you know a person who's been victimized by porch pirates in Seattle or possibly experienced it yourself? A smart way to deter this theft is by installing a video doorbell. These multi-faceted devices are now an integral facet of home security for a multitude of reasons. Not only will they give you a perspective of the area in front of your door, they give you the chance to speak with guests and give you instant access through your mobile security app. How would you like to examine live video right from your mobile phone or [receive an instant notification when a person arrives?
Find out how a video doorbell works and see how it may benefit you.
Will A Video Doorbell Have To Be Connected Via Wiring?
There are choices in the installation of video doorbells in Seattle. In a range of situations, you will wire it to your current doorbell chime. The other choice is to utilize a totally wireless, battery-powered unit. Installing is pretty straightforward and these components are adaptable to practically any style of residence. But, if you prefer not to mess with drilling, mounting instructions, and wiring, choosing to have your video doorbell hooked up as an integral piece of your security package is the right course of action. Actually, when you go with a professional installation, your device will be mounted correctly and incorporated appropriately into your full-featured security system.
How Can A Video Doorbell Serve Me?
The late-night cat burglar quietly ascending the side of your house may be good in Hollywood but it doesn't change the fact that your front door remains the most probable location for intruders to enter. This is a leading reason why video doorbells in Seattle have grown in popularity. And when you include the reality that residential deliveries have grown at an incredible rate, it makes even more sense to maintain a watch of your main entrance. Check out the many advantages of these worthwhile components:
Wide-angle viewing: You will discern more than just a limited spot before your door as ADT video doorbells give you 180° wide-angle viewing and head-to-toe views so you can detect the boxes sitting by your welcome mat.
Picture-perfect visuals: Is there a reason to use video if the feed is a challenge to figure out? ADT video doorbells give you pristine, HD views. These doorbells will also discern the differences between packages, people, and animals.
Access from anywhere: One of the top advantages is smartphone integration as you are able to see recorded and live video right from your phone.
Instant notifications: Why wonder if your package was dropped off? Full-featured video doorbells can alert you if motion is detected at your door.
Bi-directional talk: Not only can you see guests, you may speak with them. You can ask why an individual is there without even opening the door. If you need to let them enter, you are able to utilize the ADT Control app to disarm your alarm and unlock your doors.
Clear views at all hours: Your video doorbell keeps you protected throughout the later hours and early morning by utiliting infrared capabilities. Get sharp video no matter the hour.
Performs under weather extremes: Able to withstand rain and snow, ADT video doorbells also hold up well in temperature extremes, from -4° to 122° Fahrenheit.
Works with your smart speakers: You can have your doorbell sound through your smart speaker, or utilize the speaker for the 2-way audio feature.
Include A Video Doorbell in Seattle With Your Home Security Setup
Explore the best in Seattle home security systems by consulting with the experts at Secure24 Alarm Systems. Our video doorbells provide safety and access like you wouldn't believe. Contact us at (206) 451-1051 to start customizing your whole-home package.