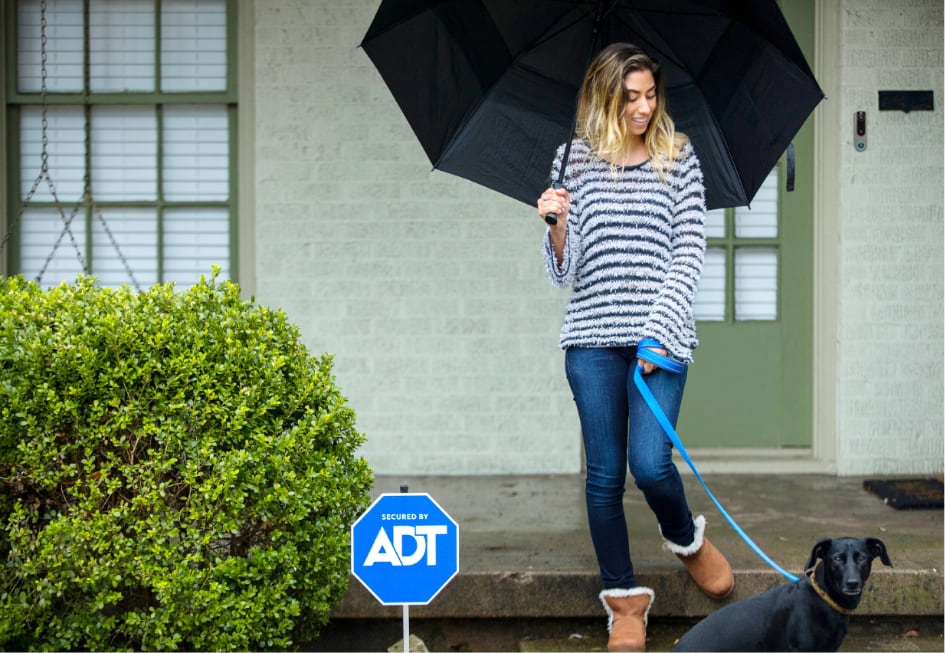 A Layered Defense Is The Best Strategy
A layered defense is a smart strategy for safeguarding your home. A comprehensive home security system should include door and window sensors, indoor and outdoor cameras, doorbell cameras, motion-activated lighting, and automated entry locks. Your signage warns possible invaders that these security components exist but they will only be one element of your total defense package.
A yard sign may be all it takes to stop a first-time intruder in Seattle, but a single sign in your mulch bed may not keep away a career criminal. If there aren't added forms of security, they might come to the conclusion the signage is just for show and your property is fair game.
Can Home Security Signs Deter Intrusion In Seattle?
There's a popular perception that placing signage from a home security company by your primary entry is all you need to prevent criminal activity. Essentially, an intruder is supposed to view the small blue octagon and move on. So why not simply use a home security sign in Seattle and not worry about a real home security system? Frankly, some think that a alarm system isn't needed, you just need a home security sign in Seattle. It's the home security sign that deters intrusion in Seattle not the home security system.
Even though there is a benefit to displaying signs and decals from esteemed security companies like ADT®, it isn't enough to discourage all burglars. Instead, you're better off guarding your home with a range of additional security measures. You will likely agree it's a safer alternative than running the risk that your home security signs will deter intrusion in Seattle.
Back-Up Your Seattle Home Security Signs With Real Solutions
Although home security signs could deter intrusion at times, you shouldn't depend on them as the only means to protect your home and family. As an alternative, think about implementing a combination of the following solutions:
● Surveillance systems: Not surprisingly, thieves don't want to be recorded by your camera as it might be submitted in a criminal case. Consider an outside camera that can cover primary entry points including windows, doors, and garage.
● Entry-point sensors: The majority of invaders will enter through your front door, back door, and windows, so you need to have them safeguarded by glass break and motion detectors. If a device is triggered, your security system will alert you and your 24-hour monitoring team.
● Exterior motion-sensor lights: Even though it's a fact that numerous break-ins occur in broad daylight when residents are at work, you must also have a plan to safeguard against burglars who wait until dark. Motion-detection lighting located near your windows, doors, and garage will quickly shine a light on questionable activity and frighten off potential invaders.
● Smart locks and doorbell video: Smart locks will notify you if an individual attempts to unlock your entry. A doorbell camera takes it one step further by providing a visual perspective. Both of these solutions can be managed through the security app on your phone.
● Smart lights: Another useful home automation component, smart lights can be put on a daily plan or turned on easily from your smartphone. These innovative gadgets give the impression you are present and help discourage burglars.
Get Started On Your Complete Home Security Package
Why would you gamble that standalone home security signs will deter intrusion in Seattle when you are able to install a complete home protection plan? Reach out to (206) 451-1051 or complete the following form to consult with one of our specialists. You are able to pick from a range of packages at affordable monthly rates or customize your system to your needs.